在浏览http://dirk.sh/这个博客时看到这个风格的。
i3Theme
下载:http://www.mangoorange.com/resources/i3theme/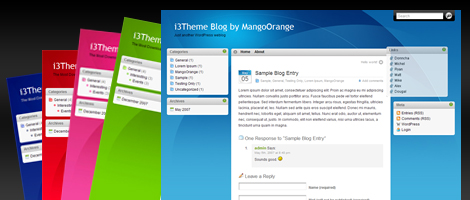 FAQ
Can I remove the drag-and-drop function? Yes, you can. Just go to the dbx-key.js and comment all the codes there. By doing so, you will also remove the toggle button feature as well as the green/orange/grey button at the corner of the box.
Can I remove sponsored links? Yes, you can. The license only required you to maintain the N. Design Studio , Mango Orange, and Already Hosting links.
Why do wp_tags() fatal error appear? That's because you need to upgrade to WordPress 2.3 as the wp_tags is a new feature in WordPress 2.3.
i2Theme
下载:http://www.mangoorange.com/resources/i2theme/